Jun 28, 2005
1,353
189
Detector(s) used

Equinox 800
Nokta Legend
Primary Interest:

All Treasure Hunting
Location:
Suwannee River Rendezvous
Mayo,FL

Link to site:
Main Page
Facebook page for event:
Coming soon


History of location:

Spring was used by prisoners working in the area. There has been some metal detectorists on the property in past years, but in recent light of renovations, there have been relics recovered dating back to the 1900 century and Native American artifacts as well. Civil War troops moved through area , on the river running adjacent to the property. The property is used as a camp ground, resort. New owners have been there since 2008. and a pool was just added and spring there stays a cool 70 degrees year round.
Lodging:
Lodging will be on site. They have a small motel, cabins, and river rooms, primitive tent sites, as well as a newly implemented RV area. Couple of the spots are large enough to accommodate larger groups and would be cheaper if folks joined up with each other. As well a heated pool, and jacuzzi(
great for resting our bones after a long day of metal detecting
) I prefer for those attending to stay on property, as it will make the event run easier, but i know some folks will be driving from nearby, etc. and each day there will be an
entry fee($7.00 per day)
if you chose to do so. staying onsite we have access to everything at no additional cost.
If you do reserve a spot here on the property , make sure to let them know your part of the metal detecting event. ( no discount as of yet) but it will help with keeping the numbers correct.
Other lodging locations: honestly there aren't many but feel free to google and search mayo,fl..there are a few in live oak,fl area. bit of a drive each day.
We will be issuing Wristbands for each day so make sure to stop by the pavillion on saturday morning ( this will be our main gathering spot.)
Schedule

Friday:
8pm

-
Hope to have a member of the historical society come and talk with those attending the hunt ( staying on property) about the area and its history.
Saturday

8am
- Registration
830am-
Hunt begins
12noon- LUNCH
1230pm-
Hunt Resumes
530pm-
DINNER
(optional)
8pm -
Hunt ends

8pm-9pm -
Prize Giveaways


Sunday

check out is at 12 noon. we will play it by ear and either do more digging or maybe make a day doing something else, we are open for ideas. so at the moment sunday is a
TBD
.


times and events subject to change , they aren't written in stone folks.....we are all here to have fun so lets have fun!!! ,detecting, and enjoying our hobby and recovering/ saving history!






PRIZES

All prizes are donated from members of our group, or others from within the metal detecting community. If you would like to donote a coin, or other prize PM me (Ocalasix) and i will get in contact with you. All prizes pictured below are in our groups posession when it is posted here.
​

2 pairs of digging gloves (Large)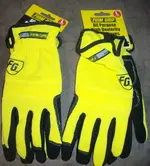 8meg JumpDrive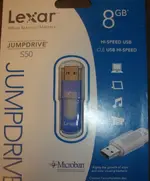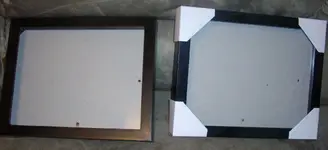 2 Cases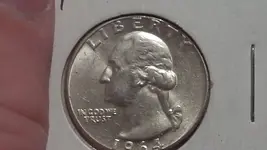 1964 Quarter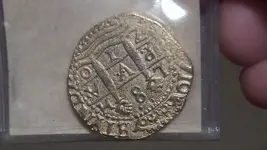 replica coin
1964 quarter from Ground zero vault.
v nickel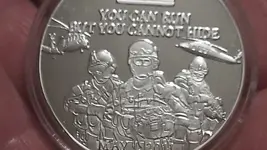 silver plated collectors coin commemorating bin laden mission (front)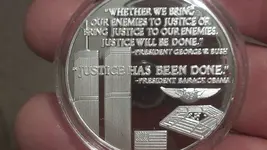 back of coin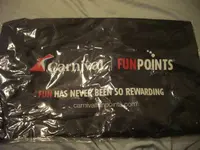 bookbag/backpack from our cruise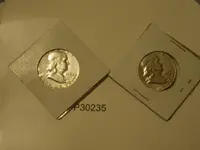 2 franklin half dollars
coin holders/ ornament
more coming soon!!!
Anticipated list of attendees
OcalaSix and MrsOcalasix
RiverRat and spouse + 2, possibly 3 (GA relatives)
Bridge End Farm
baywalker and wife
Burdie (possibly)
CRA61 +1
Harp
cntrydncr1 & Lena
Gypsy Huntress & Karen
Wayne P.
MrNelson
Old River & Spouse
High Tree & Spouse
Hysterocrates

Please add Pete, Diane and my daughter Gwyneth to list.

Bunker

Interested!! Waiting for more info.

sniffer

I'm sure going to try to get there, maybe show down there with Burdie

VTX

Please put me on the list for the hunt.

Buzzlitebeer

Sign me up!!

Anita Rae

Made a reservation at the campground. This should be fun. It will be me, hubby (Charlie) and dog. I look foward to meeting all of you.

Ringnut

I will attend thru invite from my friend Bunker. Just making sure i handled properly. Sounds like a great time. Booked room at the resort already. Thanks

Treasure Finders & Spouse
Godisnum1 & Spouse
surfmaid
Cybercop & Spouse

As of now, Ellen and I plan on only being there for the Saturday events.

Scrounger (Mark) & Spouse per telecon
NFdigger & Dad
Last edited by a moderator: