Mar 8, 2014
250
1,470
🥇 Banner finds
Detector(s) used

Bounty Hunter Sharp Shooter, Whites Spectrum XLT, Whites MXT, Fisher CZ-21, Garrett AT Pro, Minelab E-Trac
Primary Interest:

Metal Detecting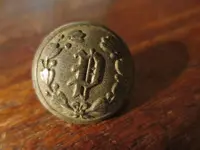 Favorite find today (actually yesterday) was this antique police button, maker's mark A.L. Singer, Chicago Il.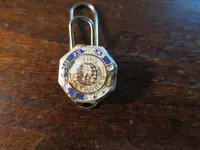 Twenty-five year pin for The Maccabees. Is marked sterling on the back.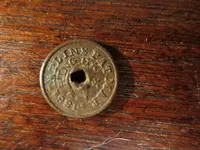 Piece of an oil lamp. Taplin's Hinge. Patent date March 4,1864.
Couple of play dimes. Get excited every time I dig one of these, thinking I got a trime. Have found a record four play dimes this year. Zero trimes.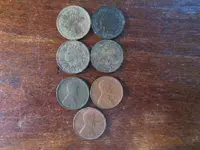 The coins.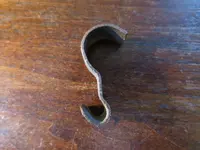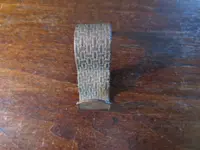 Found a number of these over the years. Not sure what they are. Any ideas? Generally the same shape. Usually with a pattern on them. Wonder if it's a hook for suspending pots or cups?
Yesterday's finds...
Brass Pocket Watch, no face
Skeleton key
Police Button
Couple whatsits
Toy lead cannon
Fancy button
Anniversary pin
Feed wheel for an oil lamp
(2) Toy dimes
1883 Indian Head Penny
1890 Indian Head Penny
1897 Indian Head Penny
(?) Indian Head Penny
1919 Wheatback Penny
1941 Wheatback Penny
1945 Wheatback Penny
PBS