I managed to get permission at a 2.5 acre homesite, where the 1928 house was being removed. I invited Tnetters,
kurtstuben
and
Smittyman
to join me on Saturday morning. Here are some pics of the spot, if you look closely you can see Smittyman aimless wandering around.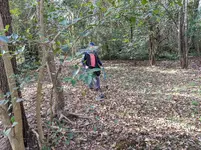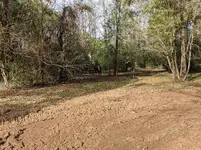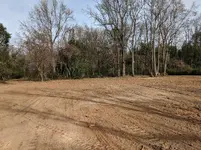 I quickly regretted this, as they both immediately found silver coins. Kurt ended up with a Washington quarter, Merc and a Rosie. Smittyman had 2 Mercs, all I had was a Merc and a war nickel... I could hardly believe those slugs spanked me like that, at MY permission.
Kurt was busy on Sunday, thank God. Unfortunately, Smittyman was not busy, so we met at the site for round 2. Smittyman managed to find one lone Rosie. I on the other hand, found 2 Mercs, 2 dated buffalo nickels and a Washington quarter! Redemption felt good.
Between the three of us, we found 11 silver coins over the weekend.
Here is what came out of my pouch. I dug a ton of trash, but I didn't show you that.
This cool dog tag showed up. I was able to ID the guy. I emailed his son and asked if he'd like me to send it to him.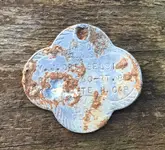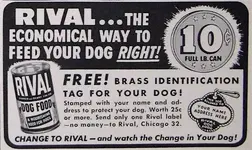 Rarely do I get buffalo nickels that look like this. All I did was dry brush them, and rub them between my fingers.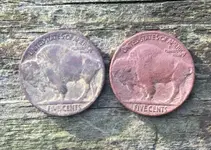 Here are the good coins all together.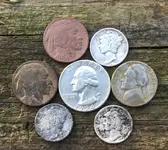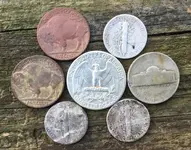 Here is all of the keepers, including dog pin (Airedale?), marble, heart pendant and 8 wheaties.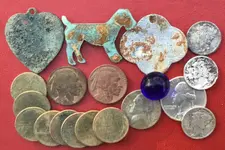 Thanks for looking and good luck on your hunts.