I decided to take the day off work and go detecting and boy did it pay off. I found my best and oldest coin to date. I could believe my eyes when I seen the silver shinning in the sun on the bottom of my plug. The quarter ran a solid 85 on the AT Pro about 3 inches down. After further research the quarter appears to be the 5 over 2 variety which makes it a heck of a lot nicer! I hope you enjoy the pictures and I would appreciate any feed back.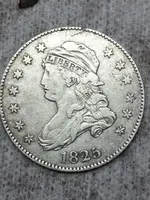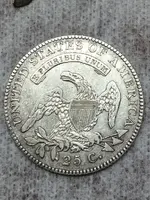 Here are a few other items I found today also.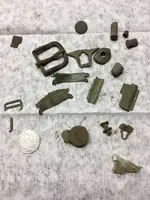 Various calibers of rim fire amo and a cap.
Thanks for looking!