Hero Member

May 28, 2003
712
368
🏆 Honorable Mentions:
Detector(s) used

White's Eagle Spectrum
Primary Interest:

All Treasure Hunting
Hello friends, been out a few times this month, gotta few keepers here and there, so thought I'd show what I got last 2 outings........
Headed up to the old abandoned boy scout camp last week (circa 1910 -1940) with junkhunter and yellerstang and managed to pull this 1916 merc out of the ground. Was praying for a D when I saw the 16, but no luck this time.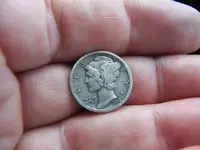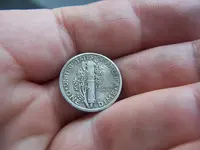 Was out this beautiful morning at the old Bunker Hill picnic grove here in Shamokin, PA and dug this very nice "Market Street National Bank" token. Check out the detail on the token.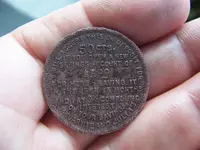 This 1884 Indianhead and these 4 Wheaties: 1913, 1917, 1924, and 1942. Thanks for looking.......Rich