Apr 9, 2012
11,340
32,111
🥇 Banner finds
🏆 Honorable Mentions:
Detector(s) used

Garrett AT-MAX
Garrett AT-PRO,
Garrett Groundhog,
Pro-Pointer,

Jack Hammer!
Primary Interest:

All Treasure Hunting
UPDATED PICS
I went to a place I call zip city. It's a modern park, never expect too much and usually that's
what I get. It's a place where one can expect clad and maybe hope for a bit of bling. The hits are just regular
enough to be able to stay interested but there's not much trash. So, it's usually a nice peaceful walk.
As you can see from the bulk of the finds: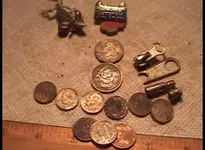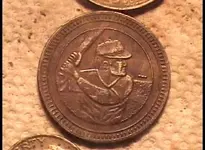 ( a "no value" token)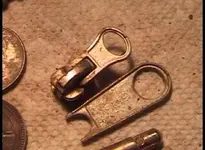 This is why I call the place "zip city"

.
You KNOW what my title line might have been if this had
been the best find today.

LOL
BUT.....
The star of the day AND of my lifetime of hunting!
I'm walking along and I get one of "THOSE" hits. You know.
89-91 in ALL directions? Plain as day? Only a couple inches down?
Some do a victory dance when they happen upon a lifetime find but I tell
you I don't do that sort of stuff. BUT....in this case....I did do my personal
version of a victory dance. Me and my ATP go into this waltz like dance! I
spin it around the hole and just listen to that sweeeeet 89-91,over and over and over! LOL
Finally I get down to business and I gave the ATP a "dip" to beat all "dips" and then dug.
Here's what I saw: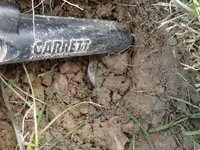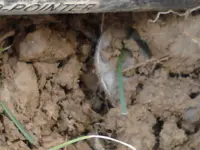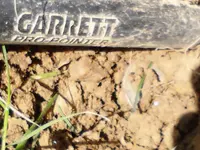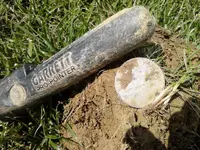 I've always worked with a theory.
That every place was something else before it became what it is today.
This just continues to prove my theory.
My oldest silver ever!
Before anyone attempts to rain on my parade, I did some preliminary checking. The weight and size are correct.

But, even if this would prove to be something other than I think it is, it still counts. After all it is my "book" after all. LOL
Thanks for taking the time to share in my happiness!
Last edited: