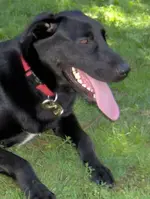 Hello all,,,
Since the passing of our
beloved bird "Punky"
it has been way too quiet around here so we decided to get another dog. This is Odie, or Sir "Otis" of Craigslist to be exact, he is supposed to be a 10-1/2 month old Labrador retriever/wolf mix. We got him from a couple who had an ad on Craigslist and were moving to an apartment and could not keep him. He is a big puppy/baby and is trying to become a lap dog.

After the initial excitement of arriving home he looked a little home sick so we took him swimming at a nearby creek. He loves the water.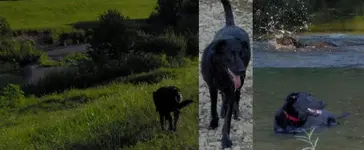 In the first part of this picture you can see that he may be mixed with wolf, but in the second part of the pic, I think you see his true nature...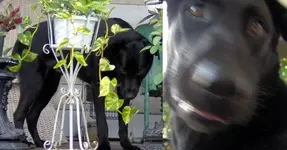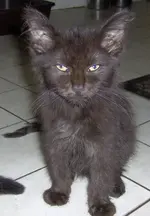 Also, this is who we are calling "Ug" for obvious reasons. He is a male about 8 to 10 weeks old and is a stray that pop-ed up about a week ago. I tried to just ignore him, hoping he would go find him a good home, but he wouldn't leave the yard. After a few days of this I couldn't stand to just watch him starve to death so I started feeding him and letting him in the house. If anyone is close enough to me and would like to take him we would really appreciate it. We already have two cats. One is a stray from last year that is still with us...
Hope you all are doing ok,,,
Have a great day. Leon...