Mar 27, 2015
127
193
Primary Interest:

Relic Hunting
Another treasure that I couldn't take home...
Another Indian Ruin site. There are more popular locations about 45 minutes away but this one, as are most of my favorites, are a little off the beaten trail and it deters a lot of visitors. A lot of people don't seem to enjoy hiking through snake infested desert in the middle of nowhere but for me, its totally worth it to find the remnants of a forgotten civilization. Nobody knows for certian why many of the ancestral puebloan people in this area disappeared but its assumed to be due to drought and climate change.
The ruins are not as impressive as others I've posted. There are no standing buildings left, but the base walls of over 50 rooms can be seen spread over several hilltops. There were very few petroglyphs left and what was there has been damaged from being exposed to the elements. There was more pottery sherds and flake knives than I could count (literally). At one point it was almost impossible to walk without stepping on sherds of pottery so we had to hop from rock to rock. And of course no hike in Arizona would be complete without a snake. (Thankfully no rattle this time

)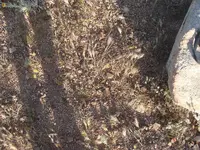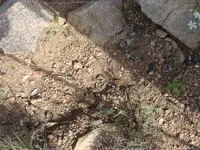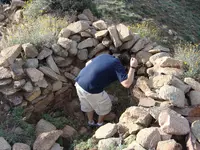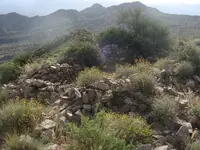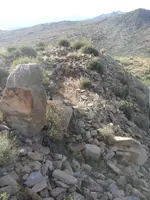 I wish I could take it all home with me but thats kinda illegal here on government land so the pics and the memories will have to do.