Hi Everyone,
I have this old photograph and have always wondered what it is worth.
It is (including the frame) 45 inches wide X 22.5 inches tall. I have actually seen a painting of this exact scene hanging in a hotel lobby.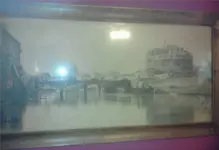 I have taken a few closeups of the photo. The detail is phenomenal.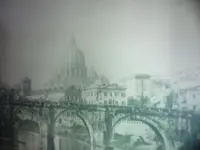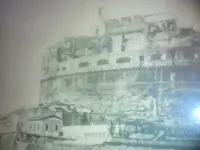 I am not sure what time of day it was taken but it seems odd that there isn't a single person anywhere in the photo.
The frame is some sort of tiger wood. The paper backing is so old it is brittle and flaking off like chips of aged brown paper.
Any input or opinions on this would really be appreciated.
Thanks,
Patrick