Apr 24, 2013
3,930
7,698
🥇 Banner finds
Detector(s) used

AT Pro, XP Deus
Primary Interest:

Metal Detecting
For whatever reason, deer seem to bring me good luck. After chatting with this fellow and some of his friends I came across a Barber pocket spill out in the woods: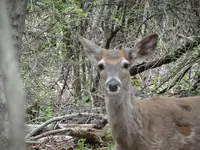 The pocket spill consisted of two IHP's ( 1897 and 1902), a 1906-D Barber quarter, and two Barber dimes (1906 and 1902-O). They were all in a loose pile on the side of a slight hill.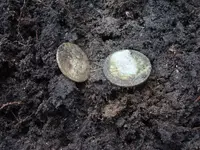 Here's how they came out after a little light cleaning. The lone Merc (1931) was from earlier in the same hunt.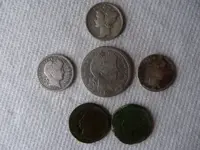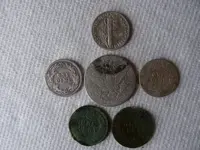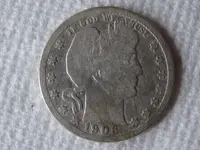 Thanks for taking a look, and may there be a deer or two making an appearance in your next hunt!