Feb 2, 2019
1,404
2,593
Primary Interest:

Other
For the Newbies out there. This post represents 4 outings and at least 6 miles of walking. These are good finds for any hunt.
I have not been out as much as I?d like this summer. Thought I?d post an interesting group of brokes and an assortment of regional lithic chips and flakes accumulated from several hunts.
A broken tip made of Chicopee Indurated Shale found washed out on an upland trail.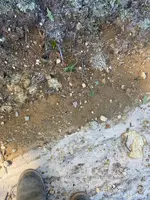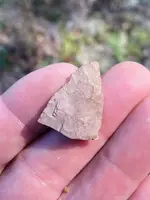 A small late woodland triangle from the same trail made of white quartz with a broken corner and section of the base. It?s thin and deadly. Notice the needle tip. The edges are still extremely sharp. The maker utilized the layering in the quartz to his advantage.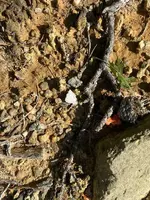 The other three are beach finds. 3rd from the left a possible Atlantic Phase Blade made of a brownish hard Rhyolite with rust colored phenocrysts.
Next is a broad tip made of an attractive burgundy Rhyolite.
And the last is a Levanna Triangle with both corner tangs broken off.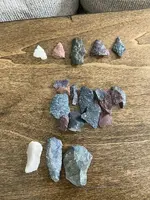 Lastly to beginners looking for good advice. Learn to spot your common regional lithic materials. Train your eyes to spot Waldo in a background of the gravels in your local creeks, dirt roads, farm fields, bike trails and shorelines.
Thanks for looking.
Last edited: