Feb 2, 2019
1,404
2,593
Primary Interest:

Other
I'll highlight a couple of finds from the last two day's walks at sunset.
Here's two interesting points which Likely belong in the Jack's Reef Notched Point Family, but are too large to be arrow points. This one does not have the classic angular corner notches or the flared base that we generally look for.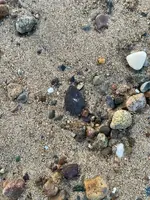 It clearly has a corner notched stem, and notice the pentagonal shape of the blade. This one is quite waterworn, but the local lithic (Braintree Hornfels) was a favored material of the Jack's Reef People.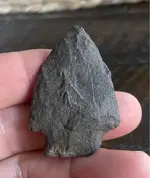 Here's a similar point, found one sunset later, within 50 feet of the other find, on a 6 mile stretch of shoreline. The lithic material is not a local material. It's super glossy dark grey with a green hue.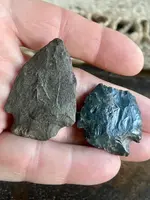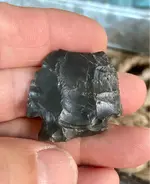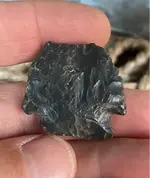 Notice how the material sheds water.
The flute is an impact fracture.
I know you folks like the Small Quartz Points we find in the gravels, so here's a couple (a triangle and a stemmed point):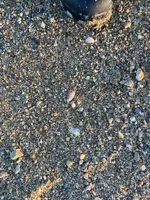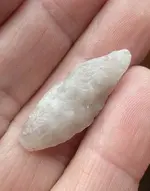 Notice the drill-like wear near the tip.
and here's the triangle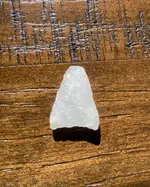 Last, a single (and very pretty) and quite wide reduction flake taken off an ocean stone. It's a second attempt, and provides an attractive example of the Pebble Industry from a less nomadic time period.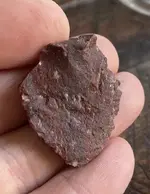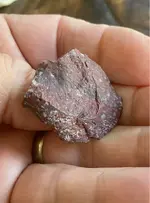 Last edited: