Super Moderator
Staff member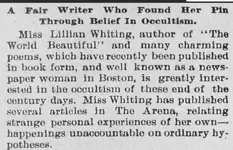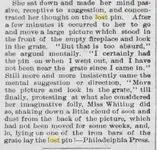 I'm not sure I'd Credit Occultism.
I Know I've lost things many Times
and All of a sudden they Reappeared.
Some Times so Close to Where I thought they should be,
I could have questioned My eye site..
The Latest one, My Styptic pencil. I looked in the Medicine Cabinet, Several times one day, Not there.
checked the store, Non for Sale.
ordered half a dozen on EBay.
2 Weeks later they Arrived. Ripped a Package open and took one over to the Medicine Cabinet
to put it where It should be.
Lifted up my Nose Hair Clipper & There was the Missing One

Point is, The reason Most things Get lost is Because the Looser is wrong about where it Was last
Last edited: