Got out today on the homestead and among the junk, found these three buttons.
Isn't it great what you can find on the internet to figure things out.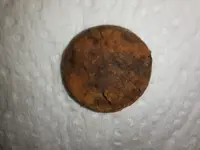 Bulls Eye Overalls Button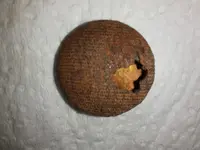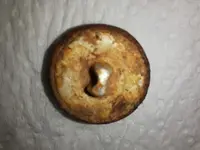 Unknown - small ridgelike pattern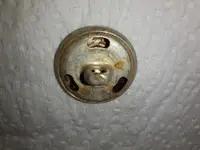 A reproduction of a French Livery Button (first two pictures) denoting a Duke, a real 17th century button (last photo) appears to be brass.
I couldn't find the repro on-line, maybe someone knows where it came from.