Dec 17, 2018
179
404
Primary Interest:

All Treasure Hunting
A one time experiment many years ago with "Clovis platters." Raw Georgetown. I started out trying to drive the largest flakes I could off the biface using direct percussion with an elk antler hammer, testing the idea of the biface as a flake core. Once I got to a width to thickness ration of 8:1 the next attempt at a usable flake overloaded the system and the platter split.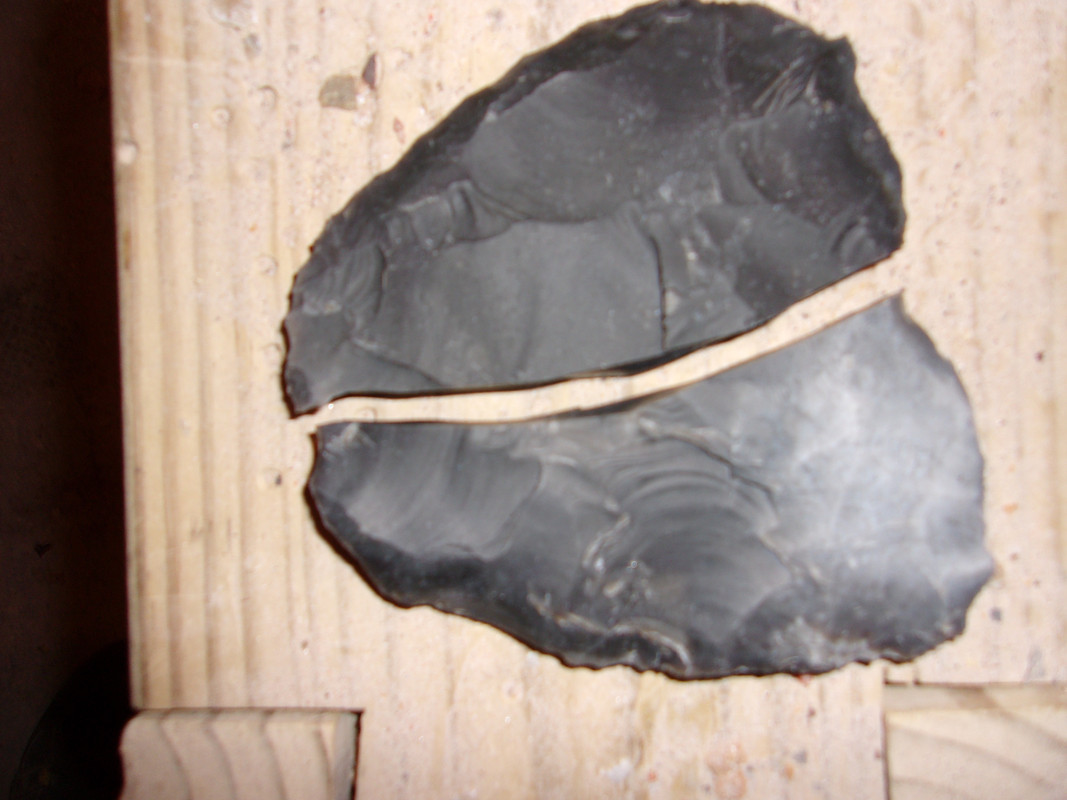 Maintaining as much length and width as possible I used an antler punch to make two fluted knives, thinking that was the next logical step. If used future re-sharpenings would eventually morph these into fluted projectile points: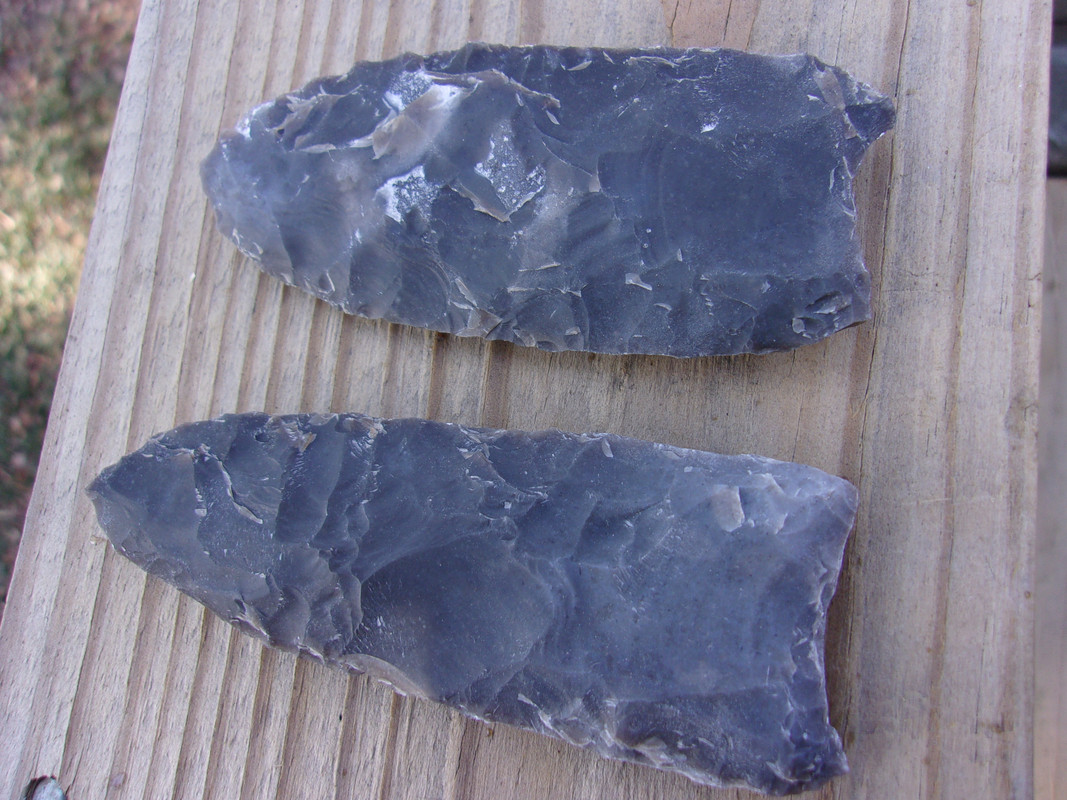 Sorry no pictures of the flakes. The board the finished pieces sit on is a 2 by 6.