Apr 9, 2012
11,522
33,315
🥇 Banner finds
🏆 Honorable Mentions:
Detector(s) used

Garrett AT-MAX
Garrett AT-PRO,
Garrett Groundhog,
Pro-Pointer,

Jack Hammer!
Primary Interest:

All Treasure Hunting
Sometimes, on a walk, one just has to go for quality over quantity. Didn't find all that much in keepers but....somehow? I feel *VERY* satisfied.

Couple interesting pieces.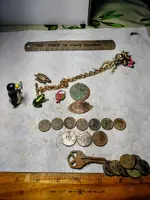 You see? Not much.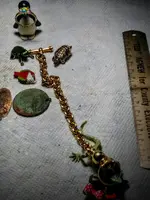 But...as Blingie is pulling everyone off to his treasure chest. (Wasn't going to take no for an answer on this one!)
Can't say I blame him. What's not to like? 14kt...Italian gold. About 23 grams....
Yeah......very satisfied!
Ahhhhhhhhhh.......
Thanks for taking a peek folks!