Feb 20, 2013
8,748
9,734
🏆 Honorable Mentions:
Detector(s) used

Fisher F75, Garrett ATPro, Garrett GTAx 500
Primary Interest:

Metal Detecting
Hi all. Got out today for a short hunt. Went to a small pull off parking spot used to access an old swimming hole. This site has quite a bit of history and was once owned by the DuPont family ( yes, THAT DuPont family ). During the early coal mining days of the area, it was the site of a black powder mill. There is a very nice waterfall which creates the natural swimming hole. The site of the falls and surrounding land is posted with No Trespassing, but young partying people have gone here for many generations. Since I respect the owner's wishes, I detected one of the pull offs along a mountain road. I managed $1.66 in clad, the junk ear ring (complete with back) and my first class ring found. There are no stamps identifying the metal type unless GLELT means something? There is a personal inscription inside which I will keep secret for identifying purposes when I find the owner. Please contact me with tips and hints if you have any experience in this. I will return from vacation next week, so response may be a little later next week. Thanks for looking and HH.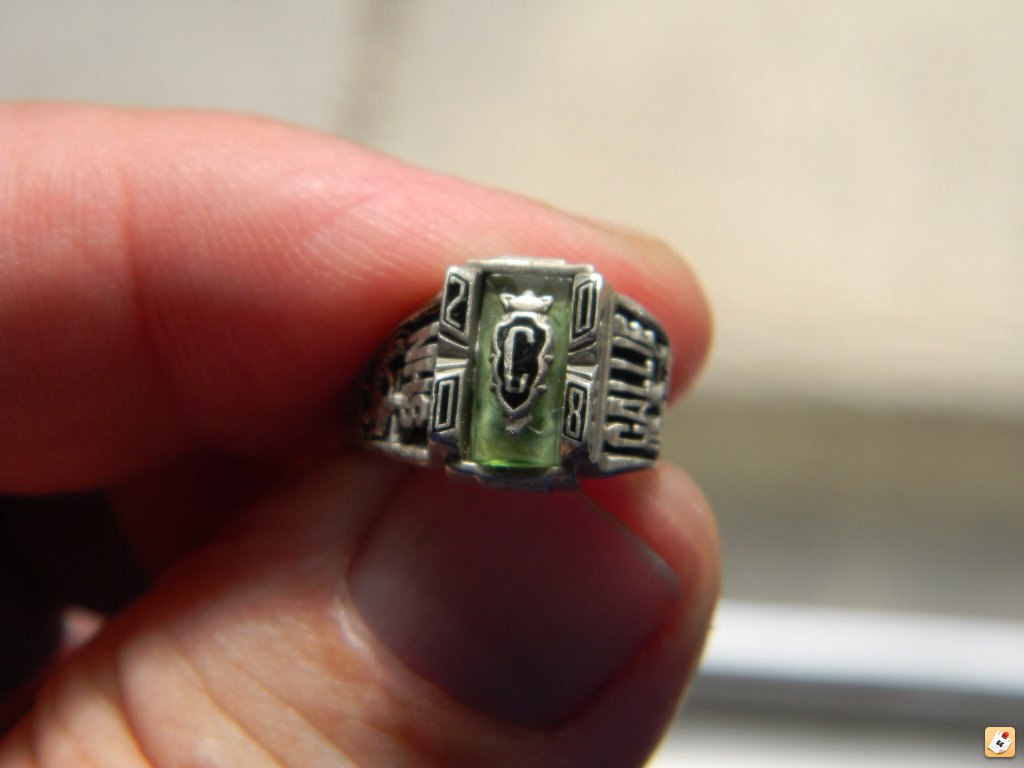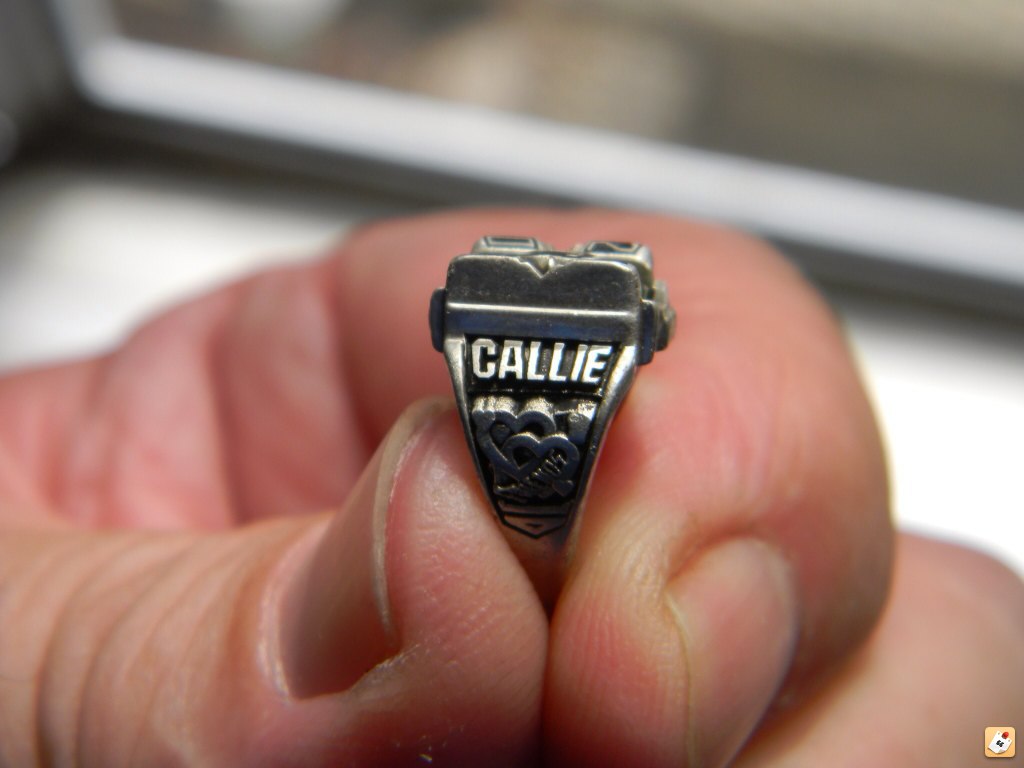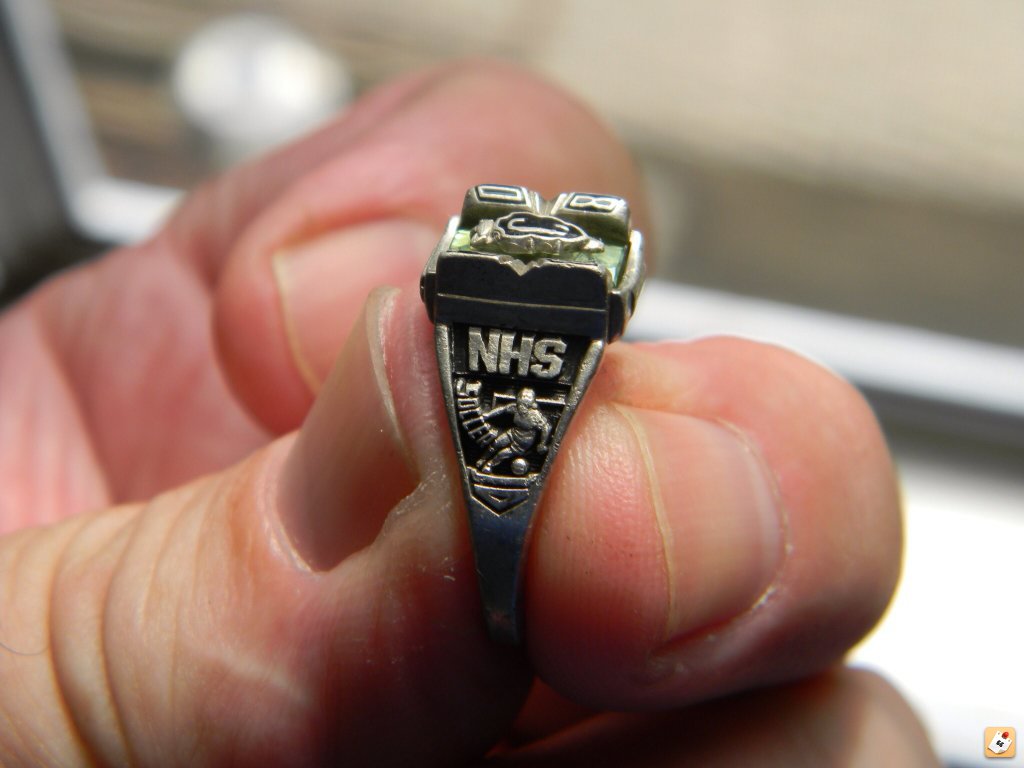 Last edited by a moderator: