Dec 17, 2018
179
404
Primary Interest:

All Treasure Hunting
I bit of Sunday fun. I found a large waste flake in my chip pile. Imagine being a Clovis dude and you're carrying this around to use as a knife/scraper type tool: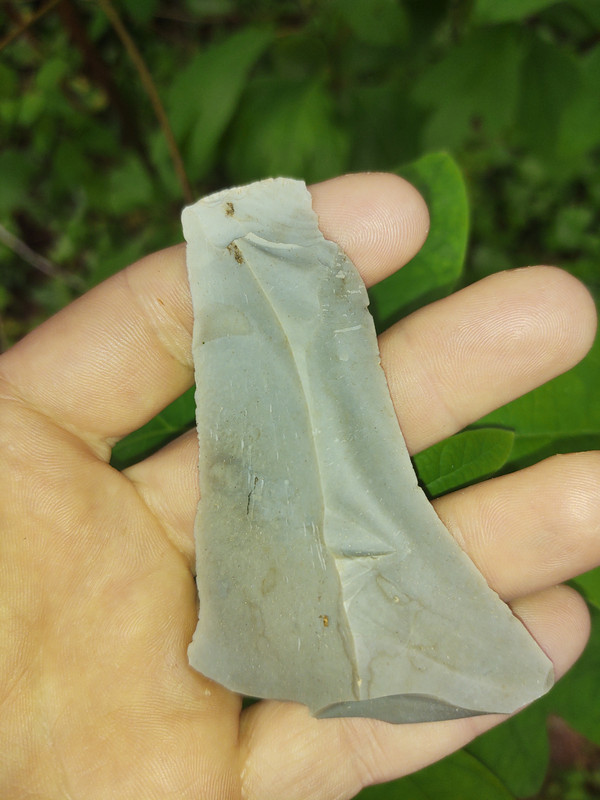 You find yourself running low on knapable stone. The quarry is a couple of days away, but the herd of tasty steaks is where you are. You start scrounging for enough points for one more good BBQ before the long trudge back to the rock shop. First, the thick bulb of percussion is removed, along with a little of the other end where there is a wrinkle in the stone: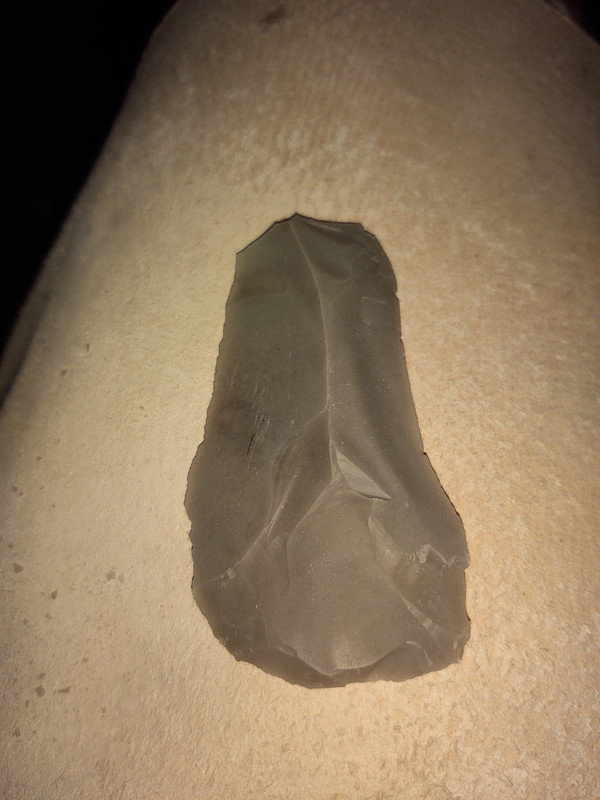 Next that thick medial ridge needs to go. !#&*%! A nasty stack is left!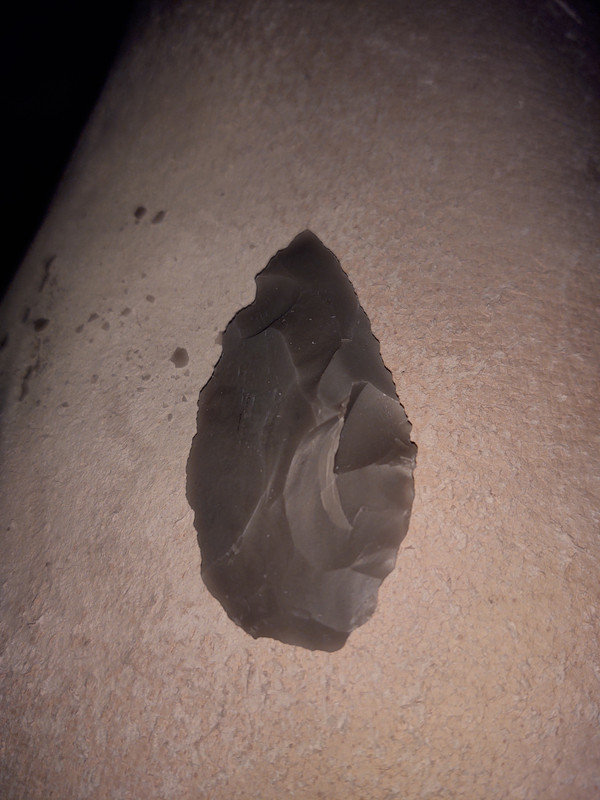 The edge opposite the stack (on the left side) has to be pressure flaked back to create a bevel, then an isolated platform is set up directly across from the stack and a Hail Mary shot is taken with a horizontal punch. It works, blowing through the opposite edge as an overshot flake: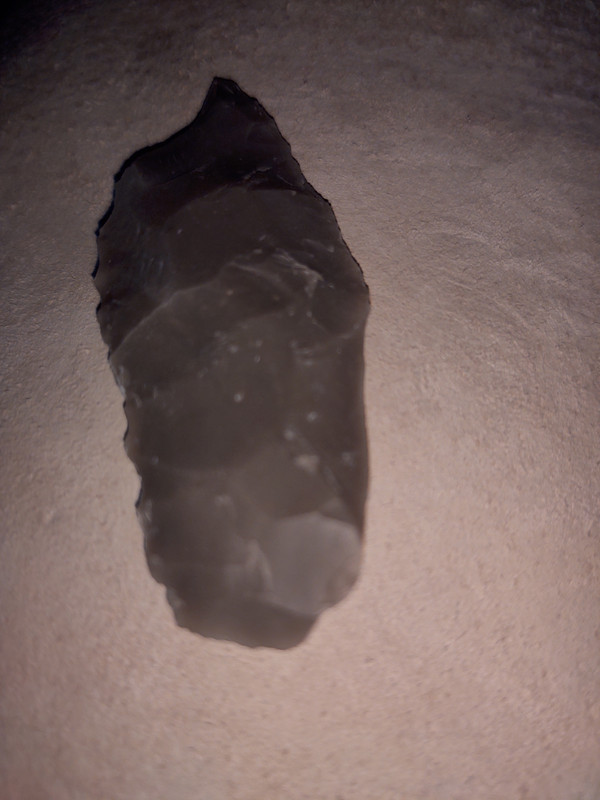 That point at the top of the preform now gets pressure flaked off to create the fluting nipple. The flute is knocked off with the same horizontal punch from earlier:
Initially I planned to also try a flute on the flat side of the flake, but decided it was too risky and not needed: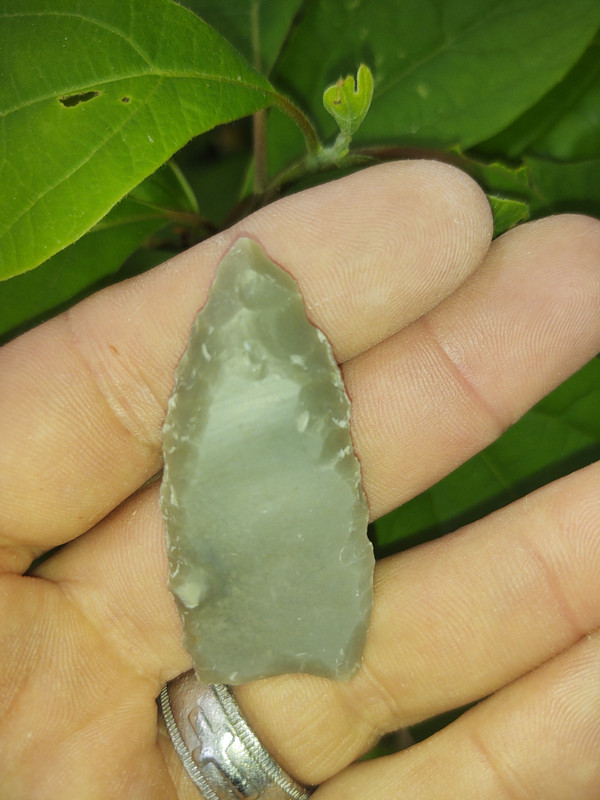 Came out a little under 2 inches long and a little under 1 inch wide. Also, kind of messy, but just needs to be enough to get by on one more hunt.