Jan 21, 2018
1,027
1,661
Primary Interest:

All Treasure Hunting
Found this just below a camp area while I was blowing leaves. It's out of place for this area.
I really can't see any signs of obvious wear. It does have a dimple on one side (which I dried off for the photo)...but I think it's likely just a unique rock that was packed in.
Opinions? It kind of has a gastrolith kind of look to it?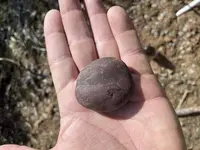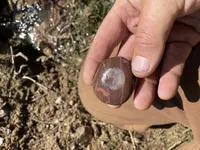 Last edited: