Thought these were all disolved to dust by now, but popped this one out of a Virginia Trench today Three ringer with full, intact pigskin powder bag. Still full of powder. Clean sand must've helped.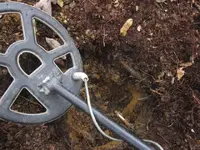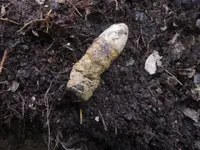 Then a couple of feet away, I pull out a Maryland Cross Kepi pin! Digging buddy told me these were pretty rare. I can't find a dug one on the web. Anybody know just HOW rare? And were these worn by Union Maryland, or Confederate Maryland or both? Solder points for two attachment pins are present on the back.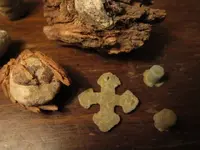 10 or 12 bullets and a couple more bullets-in-wood rounded out the day.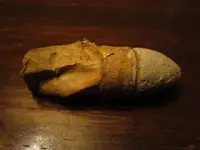 I haven't posted in WEEKS because I wasn't finding anything worth sharing. But I'm stinkin' HAPPY today!