awesome day at the 300 acre farm field beautiful 1803 bust largy 1837 hardtimes token 41 merc what more could i ask for then on the way back to the truck which i lost track of how far away i was it happens all the time i get a nice loud singing in my ear ,i drop down dig it and i look at it the date is 1787 i was like what the hell is it looks like a token very old token so i send a couple pics to my buddy then my phone rings and i knew i had something awesome hope u guys enjoy it as much as i do.the coin wasnt on my bucket list because i didnt know it was out there..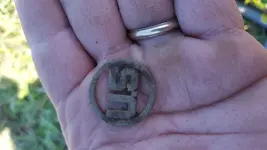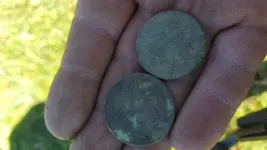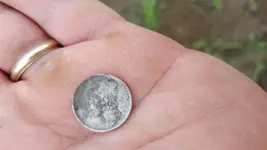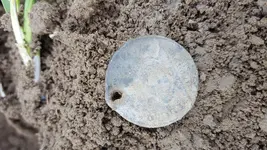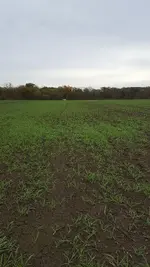 On April 21, 1787, the Congress of the Confederation of the United States authorized a design for an official copper penny,[1] later referred to as the Fugio cent because of its image of the sun shining down on a sundial with the caption, "Fugio" (Latin: I flee/fly). This coin was reportedly designed by Benjamin Franklin; as a reminder to its holders, he put at its bottom the message, "Mind Your Business." The image and the words form a rebus meaning that "time flies, do your work." This design was also used on the "Continental dollar" (issued as coins of unknown real denomination, and in paper notes of different fractional denominations) in February 1776.[2]
Some historians believe that the word "business" was intended literally here, as Franklin was an influential and successful businessman. Given Franklin's history publishing aphorisms, it may have been intended to mean both monetary and social business.
The reverse side of both the 1776 coins and paper notes, and the 1787 coins, bore the third motto "We Are One" (in English) surrounded by thirteen chain links, representing the original thirteen colonial states.
Following the reform of the central government with the 1789 ratification of the 1787 Constitution, gold and silver coins transitioned to the motto "E pluribus unum" from the Great Seal of the United States.
See also[edit]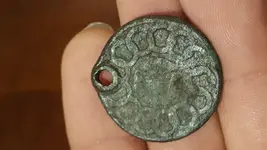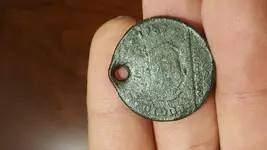 Last edited: