Apr 24, 2013
4,296
9,096
🥇 Banner finds
Detector(s) used

AT Pro, XP Deus
Primary Interest:

Metal Detecting
Greetings from a damp Massachusetts.
I was able to get out on Sunday for a few hours. Checked out a new spot along a river. I had high hopes, but they were quickly dashed...Seems like this area had been used as a dump over the years. No decent targets. Oh well.
My second site was along a wooded ridge. I've hunted it before, but not in several years ( and not with my Deus). After about 30 minutes a came across a lovely high tone that turned out to be a 1942 Walking Liberty half dollar.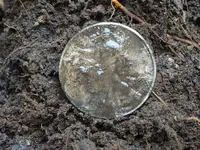 About a foot away I hit another nice signal that turned out to be a 1945 Washington quarter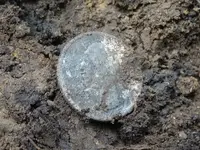 Both of these coins had signs of fire damage, but cleaned up ok.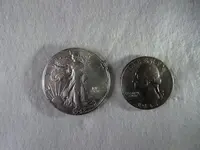 Ended the day with a squashed silver pin. Despite its condition, I thought it was quite pretty.
Good luck to all. Thanks for taking a look.
Scott