Feb 2, 2019
1,405
2,594
Primary Interest:

Other
The 1st is a large broken Atlantic Stemmed Blade. It's of the Late Archaic Period. It's been battered and polished in the gravels of the Atlantic sea coast of MA for thousands of years.
I love the uniqueness of the Lithic Material. It's known here as Vinalhaven Rhyolite (Source ME).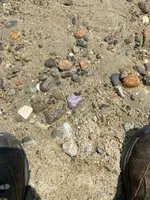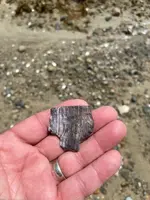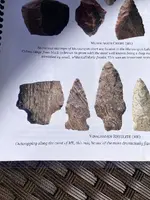 Number two is a good example of a Quartz Wading River Projectile Point. The dated timeline for this type spans through the Transitional Archaic period to the end of the Middle Woodland period (2000+ years). This indicates that it was utilized throughout the time of AtlAtl. I guess they figured, if it ain't broke, don't fix it.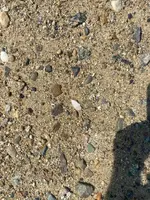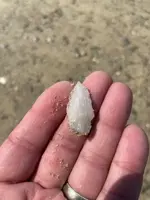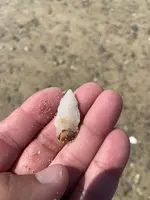 Number 3 is a Well-Used Neville (or Neville Variant) Projectile Point made of Kineo Rhyolite (Source ME). Also, found in the gravels along the coast. This, point has one wide and one narrow spiked shoulder. I can only speculate that it was used to harpoon sea mammals or fish. (Middle Archaic: 8000 to 7500 BP)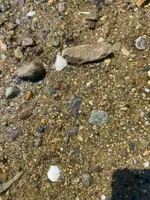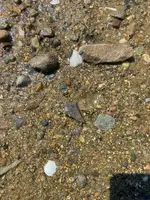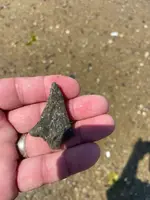 Last (Weirdo at fist glance) is a battered Oldie from the end of the Early Archaic Period. It's a broken Bifurcated Based Projectile Point made of "Attleboro Red" Rhyolite (Source MA). I quickly threw this one in my pocket for later review. I was quite surprised after getting it home and giving it a good close-up examination. (8500 BP)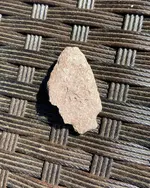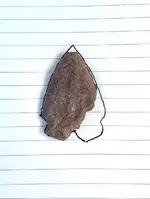 Thanks for looking.
Last edited: