Very mild weather but the strong winds & gusts on the exposed hill top nearly took us off our feet.
We are now gridding in virgin country but still crossing an Iron Age crop-mark. I find it odd how little pottery we find, I pictured a piece I got today but it's only the 2nd piece I have seen.
Well, on our Day 19 post coinstar magnet stated ''
Cru'dad is due for a find!
'' & Cru'dad delivered! He found all 3 hammered & the Gold Plated Stater! My best finds were the Brooch & Pin. The scrappies have pretty much dried out.
5 Hours:
1 Scrappy
1st C AD Langton Down Fibula (Brooch)
Medieval Hawking Swivel
Roman Hair Pin - Nicest I have had in awhile
2 Qrter Hammered of Henry III
Sterling Imitation of Ed I Penny
Contemporary Forgery of a South Ferriby Stater circa 45BC-10BC
. (although it's heavy Gold Plated we still count this as a Celtic Gold) What is amazing is that under the horse it has a 4 Pointed Star when most are 6. This is what the 2010 ABC Book states '
'The basic South Ferriby types hides considerable variation, particularly in the form of the anchor motif and the star beneath the horse. Examples with a four-pointed star are excessively rare
''
Here is the only recent one I can find that sold, stating there was only 21 examples known: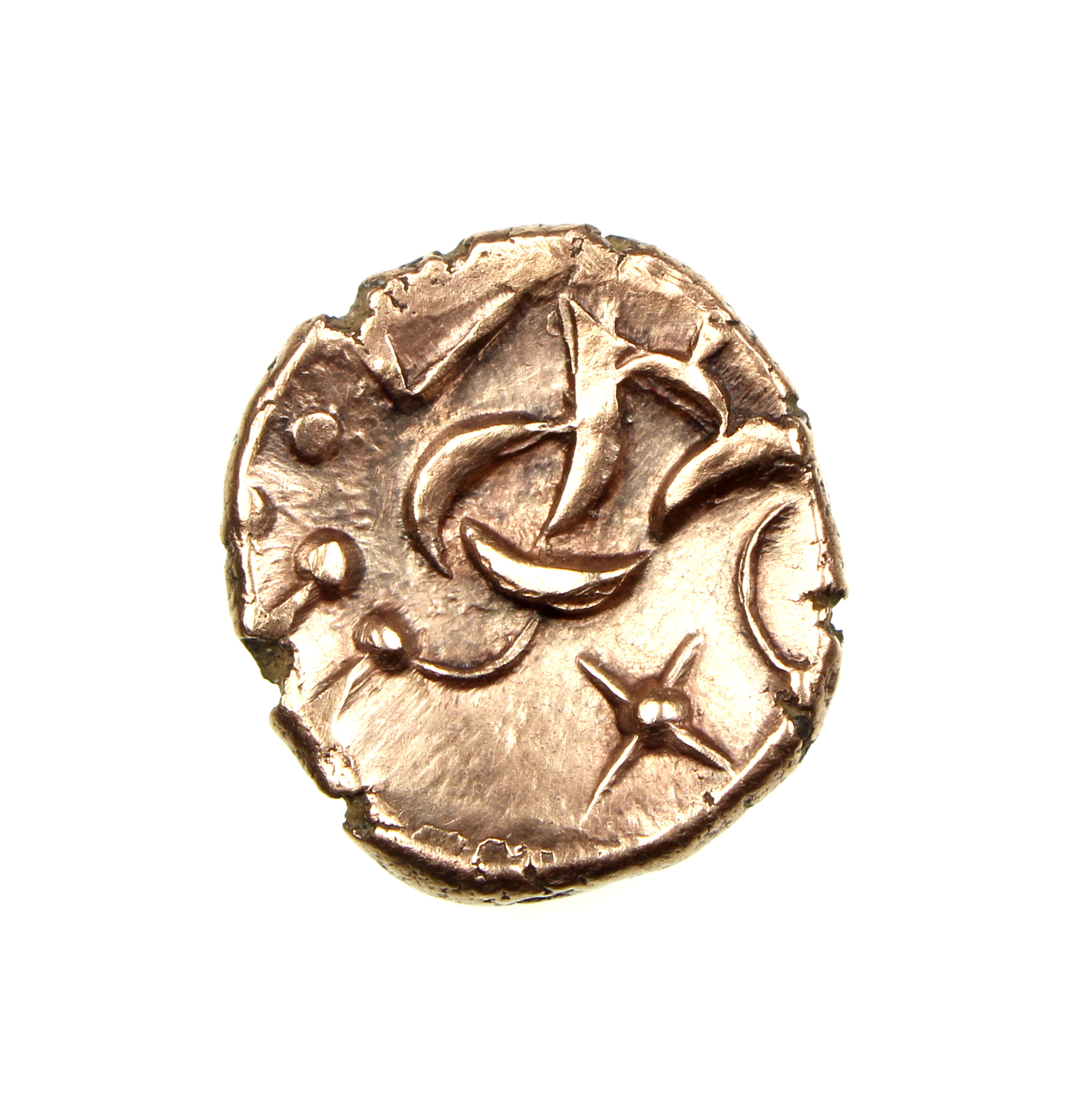 Corieltauvi South Ferriby Gold Stater, 45-10BC Four Pointed Star excessively rare 17x19mm, 5.45g, ABC1743, S390, VA835 Only 21 coins with the four pointed star are known.
So Cru'dad has found a contemporary forgery of an excessively rare coin, which is a little mid blowing, as this must be even rarer!

This one we will give to the landowners collection.
After Monday's hunt we will move to Fan's Roman Site.