Mar 2, 2018
4,014
7,913
Primary Interest:

Metal Detecting
I took a few pics yesterday. Seeing quite a few Praying Mantis.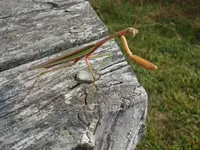 The poison ivy is one of the first to turn. Lots of red usually.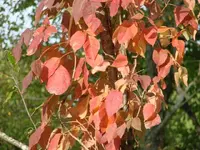 I tried to get a pic of this bird but he was pretty far away. I think it's a Phoebe.
You can tell because they always flick their tails up and down.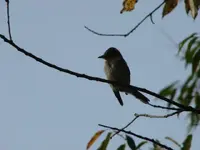 My 2 acres of prairie grass is rockin'. This is what most of IL looked like 150 yrs. ago. What are cornfields now were an ocean of 8' tall prairie grass back then. John Deere invented the mold-board (or mo-board) plow and the prairie disappeared. My 100yd. target range needs some pruning before I can shoot. Gary