Oh brother....got down to a well known treasure beach. I knew they were in the middle of a beach renourishment that will seal this spot under rock, brick, and concrete. There was a slim chance that between back hoes and excavators that I might be able to sneak in and get a coin or 2 before this spot is done for good !! Well it was worth it and I got a 1659 marevedi and a cut spanish silver in the same hole...within 4 inches of each other !! What a thrill !!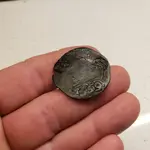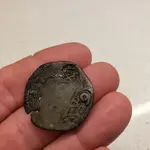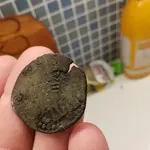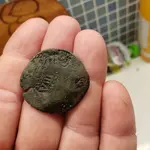 Both coins are uncleaned and as dug.....you can see that they were free of saltwater for the most part, as they are not to corroded. The marevedi is killer with all sorts of counter stamps and markings ive yet to decipher. Ill have to start researching to understand what im seeing. I guess there is a slight chance that this coin is a 1559...?? Not quite sure yet. Not sure how these coins were made but almost looks hammered.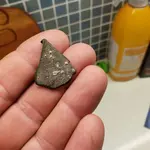 The cut silver does not show much right now but I can see some details struggling to come out. The faint print of a cross is there under a sulfide crust. Distinct cut marks on 2 sides....still wondering what denomination it is....not sure if ill ever know. What a thrill...getting right up in there during the dig and snatching some coins out !!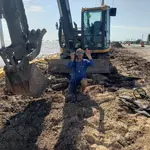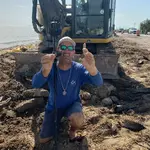 Big shout out to islamoradamark.....thanks for sharing the excitement with me and digging with me !! Wooo hoooo !! Treasure coins !! A little bitter sweet knowing that many other coins were dug and loaded into dump trucks and hauled away....at least I saved a couple of them....got a nice Concho or rosette also....got to take a pic !! Thanks for looking and happy hunting folks !! Woooo hoooo !!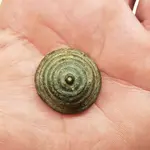 Rosette, Concho, not sure ??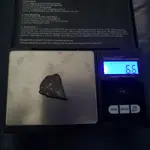 6.6 on the cobb !!
Last edited: