I'm new to the site. Thanks to all that have a look at my pictures and offer an opinion.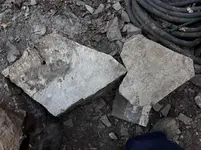 These shapes were found at a depth of 200'. They were found in a vertical shaft. They were found in this position.
View attachment DSC_0322.jpg
This symbol was at 60' and led me to the stones pictured previously.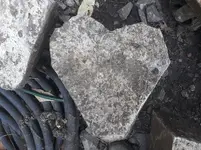 Just a few pictures, please enjoy, and comment. Thanks!