Nov 20, 2020
15
26
Detector(s) used

Garrett AT PRO and Pro pin pointer
Primary Interest:

All Treasure Hunting
Hi All,
I am brand new to this site, and to metal detecting in general, and need some help identifying a possible artifact.
I found this object while digging a signal near a creek in Michigan. However, this object fell out of the hole I was digging and is NOT metal! It appears to be made from two materials (Stone wrapped with clay?)
It has a carved oval on it and a small drill-like hole, but it also feels molded, and fits perfectly in the palm of my hand. It also has some scratch marks on one side, so thinking it was used for scraping or grinding? Kind of shaped like an axe head but not sure, and would love to hear your thoughts!
I have attached photos, but I also have a great video of it I can send to anyone who would like a better look.
Hoping the right person will see this and know right away because I am stumped! haha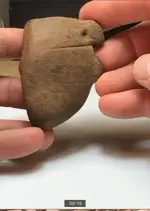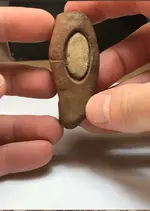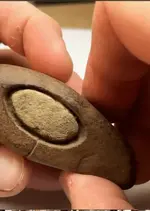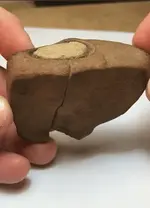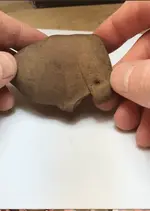 Thanks for helping!