Apr 13, 2020
6
8
Detector(s) used

Excalibur 2, Equinox 800, Gatter AT Pro
Primary Interest:

All Treasure Hunting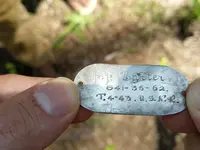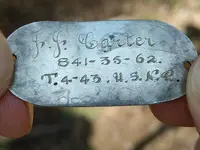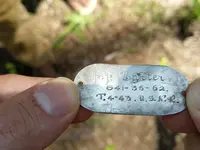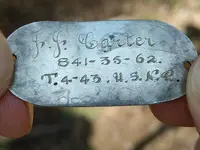 Hello, In Morotai Island, Indonesia, on a camp of the American-Australian army during WW2, I have found with a metal detector a dogtag made of Silver, custom made probably, belonging to a soldier from the USA.
Can someone help to find the veteran and give it back?
name: G. G. Carter
Numbers: 841-35-62
other letters: T. 4-43 U.S.N.R.
I don't know how to put the photos with the message.
Thanks for your help, I have been trying to ask on Youtube and on Facebook, but nobody gave a s---t, maybe here things are different.
Tks!
Fabrizio