Jul 15, 2013
2,322
2,091
🥇 Banner finds
Biggest 22k gold ring I've ever found!
Finally was able to get out to the beach after a long winter. Ice still on the lake but temperature today was 34c. I was working in the wet sand and got a nice crisp loud signal on my AT pro. Using the small 5/8 DD coil, I took a scoop,..still in the hole, and another scoop,..still deeper. I took 3 pretty deep scoops and then finally on the 4th scoop I had it, dumped it out on the side and when I scanned over, it blasted my ears ringing up a solid 79 on my AT pro. My heart was pumping when I seen that bright buttery yellow and the size of it, I knew I had a good one 22k at 17grams...cha ching!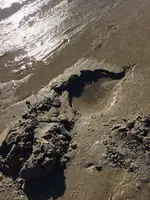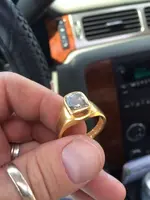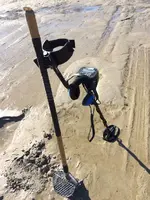 Not sure about the stone, if it's real but I'm gonna get it checked. Thanks for looking.
Last edited: