Oct 4, 2004
249
2
Detector(s) used

White's. Old, yellow but still waterproof!
Primary Interest:

All Treasure Hunting
It's been a while since I have been in the field or posted to TN. However the fever is starting to take hold again...
I found this rock years ago while cleaning out rocks in my goat pens. It was buried carved side down about 6in under dark earth.
I am re-posting to see if anyone newer or older can shed any more light on what it means.
The rock is of the hard caliche type of material found everywhere in this part of Texas.
I have made a positive and negative caste and it really didn't help...
There are some Midden mounds about 400 yards from where the rock was found. I don't think they are related in any way.
NOT from farm implements. When any kind of implement hits this type of softer rock it shatters into small pieces.
No I did not carve this.
I have shown it to a couple geologists and to a couple archeologists. They have no clue. All I got was "Could I borrow this to take it to so and so university?" Of course the answer is a resounding NO WAY!
A respected member of TN(heaven side) and I have had many a long discussion concerning this stone. Sadly he and I never fully deciphered it.
It does not correlate to the local terrain.
I am starting to wonder about Runes...
Thoughts

Ideas

Front
Back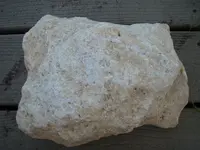 Side, at thickest point.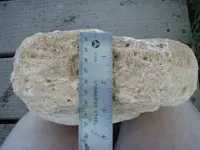 Different lighting/angle