Jul 27, 2014
3,409
7,866
🥇 Banner finds
Detector(s) used

Minelab Excalibur II, Ace 250
Primary Interest:

All Treasure Hunting
Found this over the weekend on a site of an old farmhouse. Thought it was modern but today I cleaned it and saw the hallmarks on the bottom. There are three markings: a crowned lion's head, a lion, and a "C". I think this might be over 200-year old English sterling silver.

Maybe it's from the age of pirates!



Edit: Research indicates that this is indeed an early colonial artifact. It was made in London in 1738 and was probably exported to the 13 colonies shortly thereafter. Despite my initial assumptions of it being a salt shaker I'm now convinced it is a "pepper pot". This is the oldest and most unique artifact I have found to date. Thanks to all who helped in identifying and dating this rare and interesting piece. Last find of 2014. Happy New Year!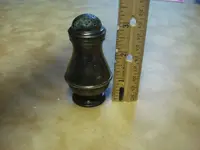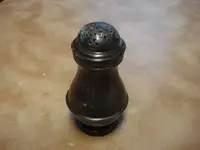 Here is the bottom showing the very old looking hallmarks: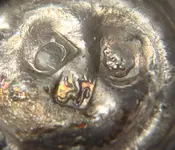 Last edited: