Jan 28, 2005
7,457
2,380
🥇 Banner finds
🏆 Honorable Mentions:
Detector(s) used

Equinox 800 and ORX, tesoro Cibola with garret,whites and minelab pinpointers
Primary Interest:

All Treasure Hunting
Hi all , I know many beach hunters enjoy making returns so I wanted to share my first return since 2008. I found this 14K charm on Labor day weekend at the beach and noticed it had a name and phone number on the back. The translation for the name was "Kim Jun."
A few days latter I called the phone number and the lady who answered did not speak english so I handed the phone to one of the contractors I work with.
He asked if she ever lost any jewelry and she described a necklace and a charm that she lost several years back .The necklace and charm were a gift when her son was born.
Long story short it is in the mail on the way back to the happy lady. I wish I would have found the chain also but I think the charm was more important to her.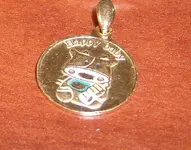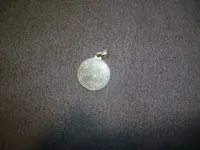 Last edited: