Since i Emptied the man's basement, i am openind boxes of collectibles....the last week opening of box hide 500 + stock cetificates from 1911 up to 1956....
Now opened two more friday and found these comic books....from the 50's and 60's.......approx 200 comics from 10cents to 15 cents....this basement is driving me crazy as i am finding rare stuff after rare stuff....the second box had an unused Elvis Presley concert ticket, now i understand why the man had posters from 1968 of him..lol....The Clint Eastwood Rawhide comic is nice
The second box was a large platic container full of vintage 8mm movies, some with original posters also...
Here's a few pics for you guys....
.
.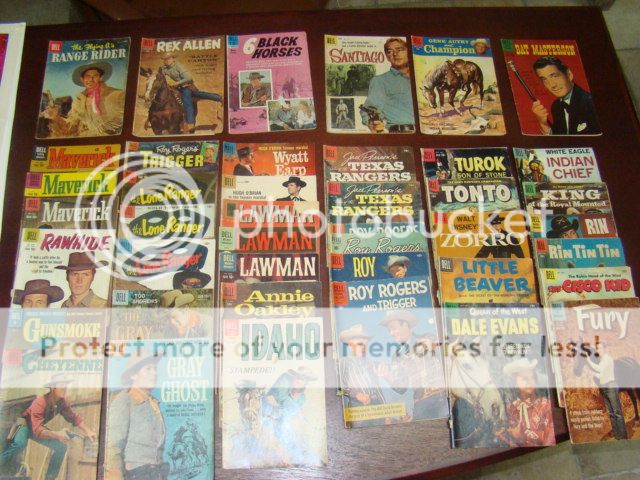 .
.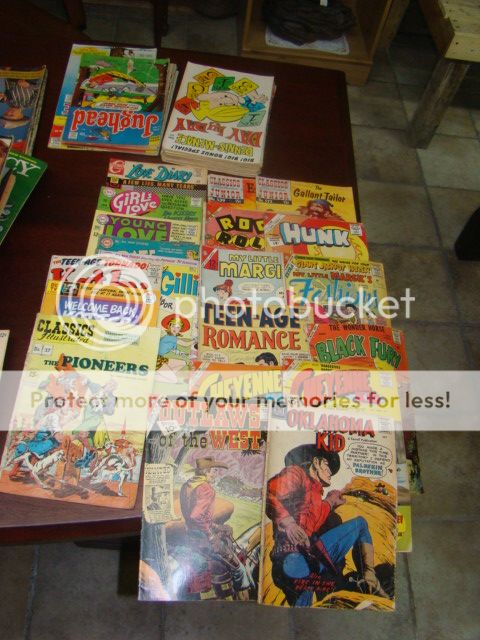 .
.
More pics to come from the second box after...