Nov 30, 2012
516
1,012
🏆 Honorable Mentions:
Detector(s) used

Fisher CZ 21, CZ20, CZ 7a Pro, Equinox 800, Stealth 920xi
Primary Interest:

Beach & Shallow Water Hunting
Annual vacation to Isla Mujeres Mexico was a bit disappointing. 9 Days. Rainy and windy all but about two hours. Post hurricane and tropical storm. Found a spot where beach had eroded about thirty feet. Started finding older pesos from the seventies and early eighties. This honker popped out.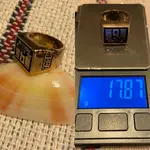 Only was able to get out three more times. Was rewarded with a beautiful 10k diamond/emerald bracelet.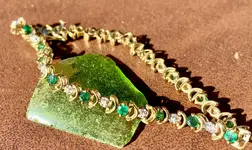 Although the weather was horrible, we enjoyed the trip as much as we could. Here are a few pics of our adventure.