May 21, 2013
911
501
Detector(s) used

Nokta/Macro Anfibio Multi / Nokta Fors Core /Ace 250 - w/ 9"x12" Coil /
Whites TRX Bullseye
Primary Interest:

All Treasure Hunting
Lovin" the New Nokta Fors Core - Today's Hunt 1st Silver ring & Piece of Gold
I've had the Nokta Fors Core now for 2 days..........It is an awesome machine.
Went on a beach hunt with it yesterday and found only clad....about $2.50.
Went out again this morning and found the silver ring with the diamonds in it, and then short time later, found the gold piece with 36 diamonds in it. This is my 1st ring with the new machine.
Looks like me and Nokta will be getting along from this point forward.
I am well pleased with the way the Fors Core operates..........Happy Hunting to all...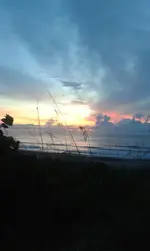 Sunrise at the beach.....beautiful morning.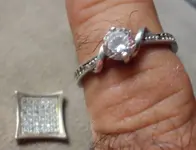 925 Ring and Gold Piece w/diamonds.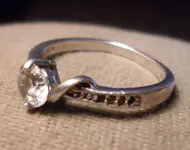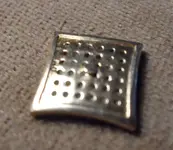 Last edited: