Jul 15, 2012
969
1,035
Primary Interest:

All Treasure Hunting
This came out of the ground at an old logging site. At first I thought it might be a saw set, but it would be difficult to use for that purpose. It is 12" long.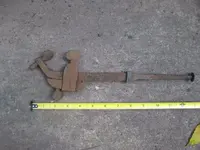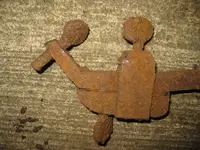 Evidently it had a wooden handle on it at one time. There is a copper ferrule that would have held the handle on.
Good grief,I wasn't thinking. It should be thumb screws.
Last edited: