Gold Member

Aug 24, 2017
15,851
27,646
🥇 Banner finds
🏆 Honorable Mentions:
Detector(s) used

Minelab CTX 3030; Minelab Equinox 800;
XP Deus 2
Primary Interest:

All Treasure Hunting
Went hunting today with Jimmy D. He scored a Merc, and I landed 2 more Silvers taking me over 10. He's already over 20 fty. Nice! Silver#11fty for Me. First candle stick holder and double headed axe head for Me. Couple Buffs and a tax token too. Thanks for looking and Happy Hunting!!!!!!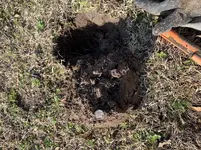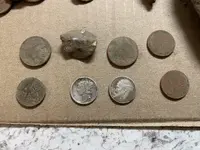 Couple hunks of lead lower right.
1-no date buff, 1-1935 Buff:1941 Merc:1961 Roosevelt:Wheats-1945, 1944, no date
Last edited: