Jan 6, 2019
263
1,629
Detector(s) used

Garrett ACE 400; Equinox 800
Primary Interest:

Metal Detecting
Back to the spot where I found my Trime but have found the original house site, older artifacts in this area. Had some interesting finds including my second Royal Provincial, "RP", loyalist pewter button from the Revolutionary War era.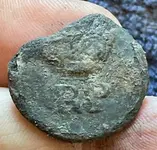 Found a nice variety of colonial artifacts, a dandy with a little gold left on it, some other pewter buttons. One has what appears to be interlocking C's, I was hoping Charles II

If anyone has seen this one before let me know. Mine if pretty rough.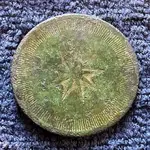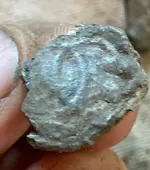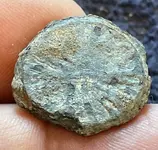 furniture pieces including a nice escutcheon plate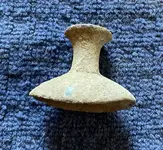 Three Coppers, two were pretty toasted, one has Britania that is recognizable and "II" of George II that I could read but obverse was pretty rough. One of the other has some letters on the edge that are legible but not sure what it is, ETLIA maybe? It also looks like someone tried to punch a hole in it.