Sep 25, 2004
3,257
126
Detector(s) used

Ace 250
Hey Gang!
Another beautiful day here in Southcakalacky! I had a lot of fun today with some cool surprises!
I found this awesome Roman coin from some place called Copy! Not sure where that is.....but it's got to be far away!! It must be worth a fortune! I can hardly wait to sell it!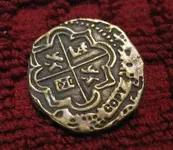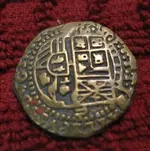 I found my heaviest to date honkin Man's silver ring! That was a very cool surprise. It didn't clean up as pretty as I wanted it to, but it's still nice to add to my growing collection.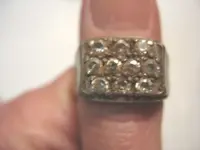 The Presidential Dollar was another nice surprise. I've been finding quite a few of those lately. I'll take them all anyday!!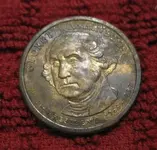 And finally......all the usual stuff......pretty decent clad count for the day! I'm a happy camper!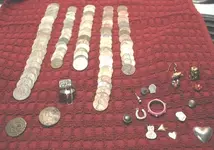 Hope everyone had a good day too!
HH,
Moon
P.S. Now let's see how many ppl will read the entire post before bustin my butt about the fake coin......