Hi all,
I found this worked rock at a flaking site recently. The base on one side has a stem and one shoulder formed, almost as if they were flaking a projectile point and stopped halfway through. The other end is much less worked and very thick.
I have little knowledge in flint knapping so I don't really know what a half made point should look like. I had thought that the whole point was made first, and then the stem was added. What do you all think? Spear preform, or maybe something else like a knife?
Front face showing stem and shoulder:
Front edge:
Side edge: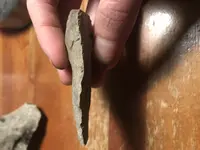 Opposite edge (much thicker):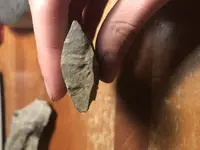 Back face has a bit less flake work: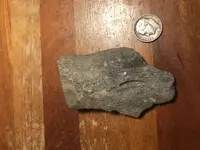 Thanks for lookin.