Jul 9, 2014
186
395
Detector(s) used

Garrett Ace 400, Garret Carrot, Recently retired Bounty Hunter Quicksilver
Primary Interest:

All Treasure Hunting
Went back out to the same, general, area as yesterday. Near an old river ford and some other river structures.
Found some more old padlocks. One looks like a WILCo, maybe an old signal lock for the railroad. The other doesn't appear to have any markings. Both a little toastie but the WILCo isn't too bad.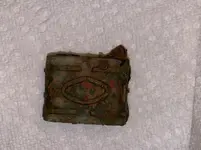 The next two are a first for me and on the wish list.
Found my first Indian Head penny. A 1902 and a little rough but still can make out the date and features.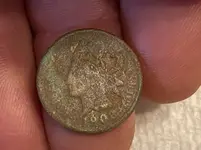 The second was my first harmonica reed. Near the surface under some rocks.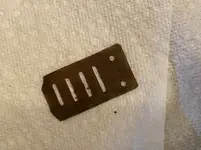 Also found what looks like an old vintage fishing lure blade/spoon.
I'm amazed by how many good targets I'm finding. Expected to dig a lot of beer cans and pull tabs. Have only dug 1-2. Majority of signals are non-ferrous. I dug a lot of unidentified copper and brass objects. Seems like the worse things you find at the river are lead sinkers...and I don't even mind digging those. Lol.
I'm used to farm fields where 90 percent of what you dig are beer cans and big iron.
Also found a nice piece of an older crock. Didn't keep it but thought it was neat.