I went to a spot that is close to town, a few houses used to be there, just grass now. Very near where I found the SC button last month.
There is always plenty of trash, but coins were showing up too. This hole had a coin, and a marble in it.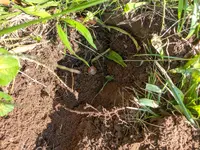 9 wheaties showed up, but no silver coins, I was a bit put off by that. It would have been nice to have a silver coin.
I was glad to see this Model T valve stem cap, as it's around 100 years old.
I got a small buckle, but I don't think it's very old. Input appreciated. A piece of harmonica reed too.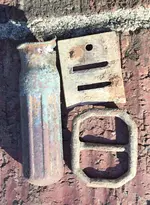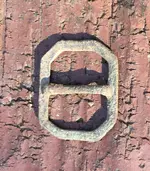 When I first saw this I thought it was from 1875, I was all excited until I looked closely and saw that it was NUMBER 1875, expired in 1961. Damn.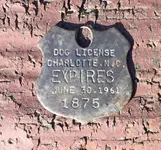 I got a couple of tokens.
When this popped out I really got excited.
I just knew it was a military button and from the shape, either an Excelsior or US Staff Officer... Closer examination would seem to indicate that this is a post-1875 button. It's a "tin back".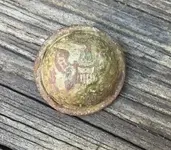 If I'm not correct, let me know.
Here is a picture of all the goodies at once.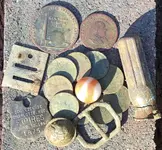 Thanks for looking and good luck on your hunts.