BY SARAH JANUARY/JUNE 16, 2022 10:31 AM EDT
There have been many powerful and influential men who have changed the course of history in various ways. From kings to artists, from politicians to musicians, men of all sorts have had a hand in what our world looks like today. One aspect of these world-altering accomplishments that has gone rather unnoticed until more modern times is the women who support these men while they pursue their ambitions.
This dynamic of wives supporting their husbands is not new, but oftentimes is not openly recognized. For example, women like Lillian Disney, Rachel Robinson, Edith Wilson, and Abigail Adams loved, supported and in some cases worked with their famous husbands, with little to no recognition paid them at the time. Whether they were the wife of an entrepreneur, a professional athlete, or a president, these women's roles were important, too. Another woman who has been overlooked by history was the wife of one of America's most famous generals, and her name was Elizabeth Bacon Custer.
Elizabeth Bacon was born to a well-off family from Monroe, Michigan, on April 8, 1842, according to the Kansas Historical Society. She unfortunately suffered terrible losses early on in her life, including the deaths of three siblings and her mother before Elizabeth turned 12 (per Boston Athenaeum). Despite these tragedies, Bacon proved to be resilient and driven while she pursued an education, ultimately graduating from the Young Ladies' Institute in New York at the top of her class.
A year before she finished school in 1862, Bacon's future husband, George Armstrong Custer, was graduating from the United States Military Academy at West Point. Unfortunately, he did not do as well in school as Bacon, finishing at the bottom of his graduating class. However, the Civil War was in full swing at this time and the Union didn't have the luxury of being picky when it came to soldiers and officers. Shortly after he was given command of a cavalry unit in 1861, he would meet his future wife, Elizabeth Bacon.
According to Cowgirl Magazine, Elizabeth Bacon was initially convinced she might never find a man to fall in love with, and therefore be forced to live life as a spinster. Turns out fate had other plans, because on Thanksgiving Day 1862, she caught the eye of George Custer, who unbeknownst to her set his sights on her from that moment. Custer began to pursue her, much to the dismay of her father, the prominent Judge Bacon.
Because Miss Bacon came from a well-to-do family in the area, Custer's status as a war hero and military officer concerned the judge greatly, who worried that his daughter would be tied to a man "with no money" and who ran the risk of being injured or killed in combat. Despite her father's concerns, Elizabeth Bacon responded well to Custer's advancements for a time, though she did turn down his initial proposal of marriage, per Cowgirl Magazine.
Custer did not give up, however. He continued to pursue her, even when he was deployed for battle again in 1863. He attempted to win over her father by writing to him, and eventually exchanged letters with Miss Bacon as well. Custer proposed again, and this time she accepted. The couple married on February 9, 1864, and Elizabeth Bacon became Mrs. George Custer.
Elizabeth Custer had married a formidable military man, and as such, she had a choice to make. As the Civil War was still raging, she could choose to stay home in Monroe, or she could follow her new spouse wherever war took him. She chose the latter, despite reportedly not being physically built for such a rough life, as she possessed "delicate features" and a "small, slender frame," per Kansas Historical Society. She did not let this stop her, and went with her husband whenever she could -- reportedly she detested being separated from him.
After the Civil War ended, the couple lived in Kansas for five years before Custer's regiments were sent to Kansas and, ultimately, the Dakota Territory. George Custer and his Seventh Cavalry were then often in conflict with the local Native American tribes, as the American government attempted to remove the indigenous peoples from their ancestral homeland, once gold had been discovered there, per History.
The campaign to remove the Lakota and Cheyenne from the Black Hills territory began in the spring of 1876 (per National Park Service -- NPS). On June 25 of that year, Custer and his 7th Cavalry attacked a large group of Lakota and other tribes they were told were trying to escape. This move resulted in what is now known as The Battle of Little Bighorn. This bloody battle resulted in the deaths of more than 200 men in Custer's command, and also cost Custer his own life. His death at the age of 36 made him a hero to the American people, and left his wife a childless widow.
Mrs. Custer took the death of her beloved husband pretty hard, according to NPS. Though she loved her husband dearly, he was a rather controversial figure of the time for various reasons. His gambling habits, rumors of infidelity, and conflicts with his own men damaged his reputation with the American people (per History). Despite these things, Mrs. Custer was now on a mission to ensure that history looked back on her husband favorably.
In 1877, Custer moved to New York City, and while she was there, plans were made for a memorial statue to honor her late husband, according to Boston Athenaeum. She was reportedly never consulted about the piece and she was not happy with the finished product that was eventually put on display at West Point. She did succeed in getting the statue removed in 1884. It was shortly after that she began working on her own "memorial" for her spouse. It came in the form of several books.
According to History Net, Elizabeth Custer outlived her husband by more than 50 years. Over those decades she penned a series of books that centered around life in the Army in the American West. "Boots and Saddles" (1885), "Tenting on the Plains" (1887), and "Following the Guidon" (1890) were all written to help create the legend that we know today as General George Custer.
Elizabeth Custer spent the rest of her life as a "professional widow" and traveled the world promoting her books and giving lectures about her experiences on the western frontier. Despite the detractors who had more negative opinions about her husband, Elizabeth managed to keep his legacy alive, as well as portray him as an American hero. When she died on April 4,1933 at the age of 90, she left behind an estate worth over $100,000. Elizabeth Custer was then finally reunited with her husband when she was buried alongside him at West Point.
SOURCE: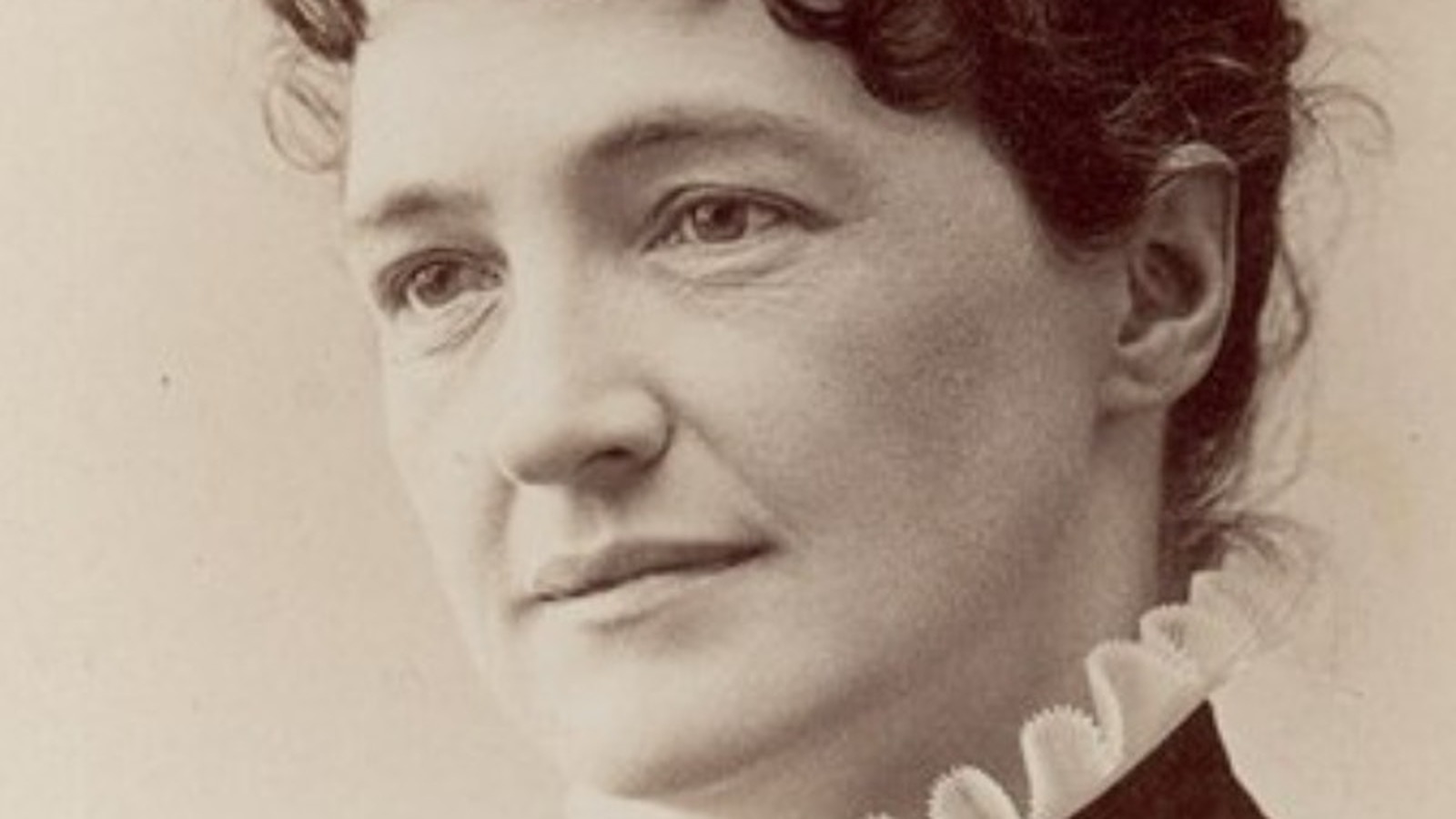 Many are at least familiar with the name George Custer and his mixed legacy as a military figure. Part of his lasting fame is due to his wife, Elizabeth.

www.grunge.com