Super Moderator
Staff member

Dec 19, 2003
78,384
48,081
🥇 Banner finds
🏆 Honorable Mentions:
Detector(s) used

2 MINELAB EXPLORER SE PROs .......3 Garrett Pro Pointers.... 1 Sovereign XS-2 Pro ....... 2 Sovereign GT's
Primary Interest:

All Treasure Hunting
This is The 2nd. Sovereign I had this Issue with.
Recently I packed up my Sovereign XS2 Pro & Noticed the Wire that was wrapped around
the Stem was Peeling Off. Detector was sitting For Years, So I Blamed it on Age.
A couple Weeks ago a Friend gave me 2 Sovereign GT's.
One Still in the Box,
the other he converted to Chest Mount.
I re converted it to normal hand use.
He did not have this coil on, He had a Small After Market.
I Put the Original on (also been sitting for years But in the Box, Not installed)
I Haven't used it yet but Last night I Glanced at it &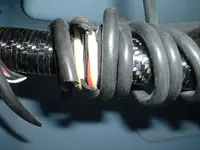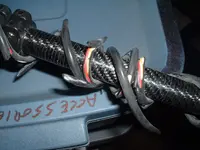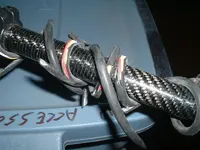 Is this a Quality Control Issue,
Age issue ,
Or environmental Issue of some Type ?
I suppose the Stress of Being Rapped may have contributed, But seriously,I've seen early 70's Whites Coinmasters Rapped since New (40/50 years) with no Issues.
Has me really Confused.
I tried looking on line ,
I Found nothing other then Mention of a Change due to the Enviro-Psycho's
mandates on certain Copper Wire Coating. I seen nothing on This type of Wires
Last edited: