Apr 3, 2011
3,979
2,244
🏆 Honorable Mentions:
Detector(s) used

E-Trac, Safari, Cortes, Musketeer, Makro Pin-Pointer
Primary Interest:

Metal Detecting
After yesterdays rain , it was time to break the no detecting drought! Got some clad and then got a pegged signal on the conductivity scale that was pretty loud in the headsets! It turned out to be a 925 Ring ! The hunt got interrupted by more rain, still rain is good! I will hunt more tomorrow maybe if weather cooperates =)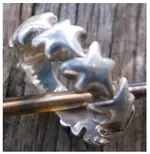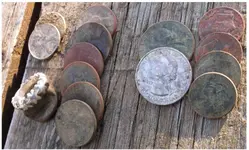 Thanks for checking out the post and "Good Luck" on all your hunts !!