Apr 18, 2014
98
229
Detector(s) used

Garrett Ace 250
Primary Interest:

All Treasure Hunting
I went to a public beach near a Coast Guard station 10 minutes down the road to metal detect there with my Garrett Ace 250 again...
I found 7 different lead fishing weights/sinkers, a modern quarter and a 1959 memorial penny, some trash, and the stuff pictured below
My dad believes these are contacts for some kind of machine: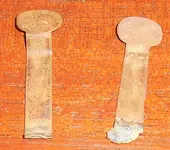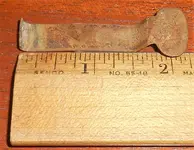 I have no idea what this is; it seems like maybe shaped lead, stone or concrete around a thin magnetic metal rod. It's shaped like a trapezoid and weighs 10.7 ounces...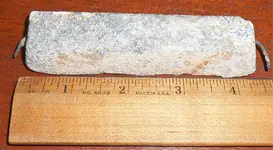 If you have any ideas how old or what bullet this broken casing was for, let me know: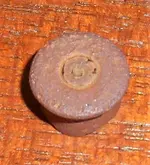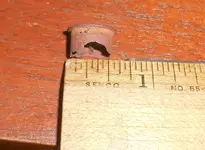 This strange, nonmagnetic piece of metal starts off as a rectangle, then ends in a thick, rounded arc like a nail file. A spike maybe? Weighs a little over an ounce.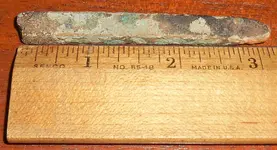 At first I thought this was simply another lead fishing weight, then I saw the extremely bullet-like butt. If it is a bullet, it's been partially flattened at the top from some impact. I estimate it to be an 8mm diameter lead bullet. Weighs 0.2 ounces.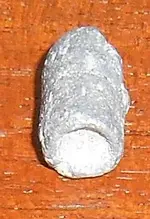 I am dying to know what time period and/or what kind of gun this bitten-up 11mm copper-colored beauty belonged to! Weighs half an ounce.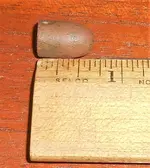 Neither the bullet casing nor either of the two bullets are magnetic.
I hope you enjoy seeing all of this interesting stuff from the beach, and I appreciate your thoughts on this stuff, especially the bullets!
Happy hunting, Kyle