Gold Member

Aug 24, 2017
15,775
27,528
🥇 Banner finds
🏆 Honorable Mentions:
Detector(s) used

Minelab CTX 3030; Minelab Equinox 800;
XP Deus 2
Primary Interest:

All Treasure Hunting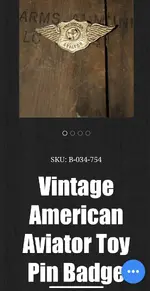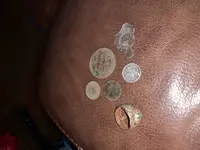 I swung by a house in Stilwell after work that the owner said had been hunted for quite awhile by an older gent. Not that I'm young.... Anyway I only had a short time to hunt here a couple weeks ago and found a Buffalo. I had a little extra time today after work so I started where I left off and took it slow. I was pretty surprised to turn up a Merc the 4th hole. A few holes later the junk ring. Think it's plated. Found quite a bit considering. Silver#27fty!!!
Happy Hunting!!!
Last edited: