I went back to the beach that has coughed up a few older coins for me and got in about three hours of hunting. The beach was VERY crowded and the fishermen had lines an poles everywhere, but everyone was nice and had no problems with me hunting through and around their spots by the shore. I came home with a good variety of finds (although no jewelry this time

), as seen in the pic below.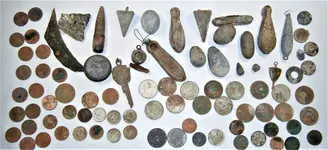 I found the pointy end of a .50 machine gun bullet, which fits perfectly into the shell casing I found a while back at the same beach.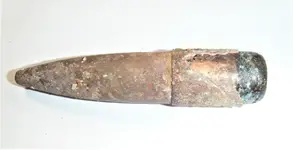 I also found an older Ford vehicle key. From what I found online, these were manufactured between 1950 and the 1970's, so I have no real clue how old it actually is. I cleaned it up using electrolysis and the brush from an Andre's Pencils set. (And yes, I did break the top of it while cleaning it.

)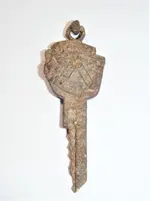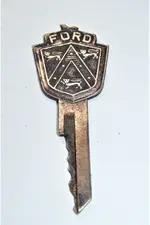 I found a 5 Ruble Russian coin, which was rather corroded, although it did clean up okay (again with the use of Andre's Pencils).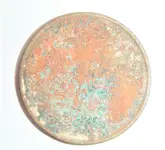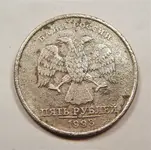 I also happened across a Buffalo nickel (1935), which was only my second ever. It cleaned up well with light electrolysis and brushing.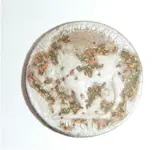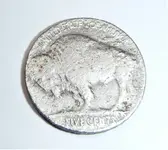 And finally, I did manage to get a few more silvers, although they were in horrible condition! They were a 1950 USA Quarter, a 1964 USA Quarter, and a 1956 USA dime. (I also got three wheat pennies - 1932, 1941, and 1952. All were extensively corroded.)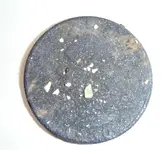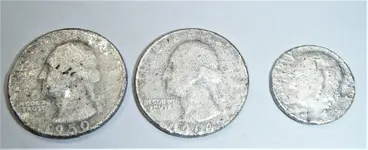 The variety of finds made for one fun day of hunting! As always, thanks for taking the time to read my silly posts, and may all of you find joy in your ventures!