Feb 2, 2019
1,405
2,594
Primary Interest:

Other
My son and I went surf casting for Fluke yesterday just before sundown. Didn?t intend to hunt arrowheads but the fish just weren?t biting!
Anyway, I spotted a sliver of red material in the sand between the rocks.
Not super well made, but the deep burgundy banding in the Rhyolite is quite striking.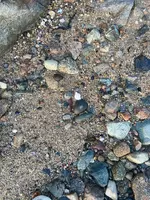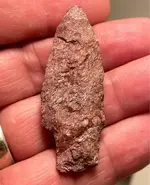 Here?s a little Quartz Triangle I haven?t got around to posting.